People are frustrated and hopeless as they struggle to live everyday with an injury.
Too many people are held back by nagging back and neck pain
Doing what you love is the top priority, and the right chiropractic care can help get you there. Dr. Marc empowers his patients to feel better, achieve their goals and get them back to doing the important things.
The Benefits Of Getting The Right Chiropractic Care
my_location
We Get To The Cause Of The Problem
Discover what's causing your pain and work hard to solve it.
done
Confidence You're Getting The Right Care
You'll never feel like a file or a number. Marc gives excellent, personal care.
fitness_center
Provide Strategies & Exercises For Proper Maintenance
Be equipped to stay healthy for life.
Dr. Marc Bijman understands how frustrating it is when pain stops you from being you.
Dr. Marc's mission is to find out what is causing your pain or discomfort, relieve the pain and get you back doing what you love to do! He believes that each patient deserves individualized, quality care to help them achieve their goals. He does this with a combination of clinical knowledge and evidence-based research to deliver quality hands-on care, education and active rehab.
Dr. Marc has a particular interest in low back pain, neck pain, hip pain, TMJ and headaches. Marc believes in pain management and optimizing human potential through nutrition, sleep, exercise and positive relationships.
Marc completed his Doctor of Chiropractic at Canadian Memorial Chiropractic College after obtaining his Bachelor of Science in Human Kinetics at the University of Guelph in 2014. During his clinical year in chiropractic school, he was one of 12 students selected to do an outreach in the Dominican Republic, treating over 80 different conditions in 10 days.
When not in the clinic, Marc enjoys exercising, learning new things and being with others. He has completed 4 Half-Ironman triathlons and intends to complete two more in 2021. While attending the University of Guelph, he played centre defence for the Guelph Gryphon's varsity soccer team and was a two-time Academic All-Canadian.
Dr. Marc sees many patients with:
Low back pain
Neck pain
Headaches
Chronic pain
Headaches
Motor vehicle accidents (MVAs)
Learn More
Dr. Marc Chiro Gets You Back To Doing The Things You Love Again With Our Straightforward Process:
We Do A Thorough Assessment
Marc takes the time to listen to your story and answer any questions you may have.
Get A Personalized Treatment Plan
You'll be encouraged as you are guided through your treatment towards a full recovery. Do What You Love To Do
You'll feel better, faster and start enjoying feeling like yourself again.
"I came to Marc after a car crash where I had been T-boned.
The accident had caused a significant amount of pain in my hips, neck, back, & spine. I instantly felt a difference after my first session & my body has continued to get better ever since. I am beyond thankful for Marc's professionalism and incredible work ethic. He is so kind, compassionate and considerate. I have never felt like 'just another patient' of his."
- Stephanie L
"Dr Marc has helped me so much in the last few years
After seeing many other Chiropractors for the same problem, I decided to see Dr Marc. His initial treatment helped me more than 2 years of treatments with other professionals did. He continues to help me and I feel stronger and a little bit taller (lol) every time I see him. He has helped me take my care into my own hands with exercises and strengthening techniques. I feel stronger and have less pain. I couldn't have asked for more. Thanks so much!"
- Joanna W
Health and Wellness Services
Chronic Neck Treatment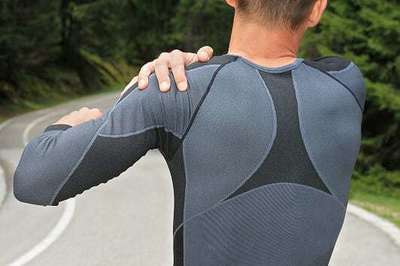 Back Pain Treatment
Motor vehicle accidents (MVAs)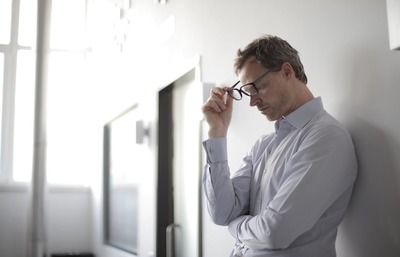 Headaches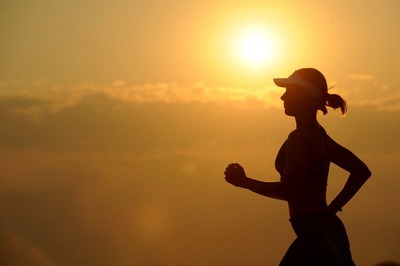 TMJ Disfunction
You No Longer Have To Continue Living In Pain
Let Dr. Marc Bijman, your family chiropractor in Hamilton get you back to living and loving your active life.
Request An Appointment